Free housing, cheaper than the VPO?
Although it seems incredible, there are Spanish cities where free housing is still cheaper than the VPO. This occurs in nine provinces, and it is because in the crisis the price of housing fell significantly and has not yet recovered. But, they are exceptions.
In this graph of Trincado Bethlehem / Five Days, with data from the Ministry of Development, you can see what the situation is.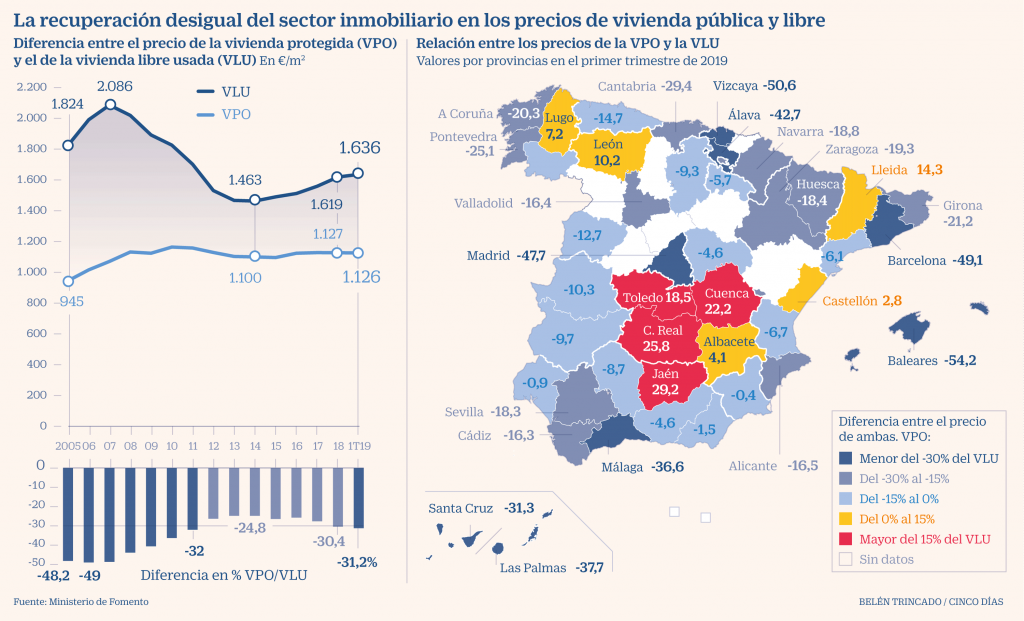 The affected areas are marked by low demand. This causes that the protected housing, thought to facilitate the access to the property to families with less resources, is in practice more expensive than the free one. However, en The whole country, the price of the protected is 32% below the average.
Although in other much more dynamic markets prices rebound strongly, these "depressed provinces, which expel population and where there is still a banking product, make prices very low and complicated to evolve above those of the protected ", Details the CEO of Contact Us, Luis Corral. Remember, however, that this situation came about in many parts of the country.
Likewise, the experts consulted in the report agree that the prices of the VPO have not been updated for nearly a decade. Another reason.