Save expenses in your home with LED lighting
The lighting of a home is one of the essential factors in design and energy saving. Knowing how to use the right lights in each space of a house is a very necessary task. We tell you some aspects that will help you when choosing LED lighting
In recent years, LED lighting has developed considerably, which means that many businesses and homes are beginning to see it as an economic and ecological way to light a property.
The problem in the past has been that light bulbs did not produce enough light for daily use and, in general, were considered too expensive. Both problems have been largely solved and there are a variety of different types of LED lighting, both for homes and for offices.

Power plays a key role, especially in energy saving
At present, there is a wide catalog of LED lights with different characteristics. It is important to know the values ​​to use the correct lighting for each space. Especially when we want to replace the traditional light with the appropriate LED light.
In addition, in these cases the power plays a key role, especially in saving energy. It is important to bear in mind that not always a greater power of the bulb will bring with it a greater emission of light.
So, let's see some comparatives between some types of LED power and the traditional options.
LED 1W. They are the minimum power that you can acquire, they are ideal bulbs as decorative light or decorative. Equivalent to 9W of an incandescent option and 8W of halogen light.
LED 5W. They are of the most used is equivalent to 38W incandescent light and 35 in halogen version. The e24 led bulbs they provide a reduction of up to 80% of energy consumption. Being ideal in ceiling lamps and wall sconces.
LED 15W. The LED Light of 15W is equivalent to 90W of incandescent light and 83W of halogen light.
LED 40W. One of the most powerful, 240W in incandescent light and 220W in alternative halogen.
But these are just some of the most common options, you can identify more alternatives in the market.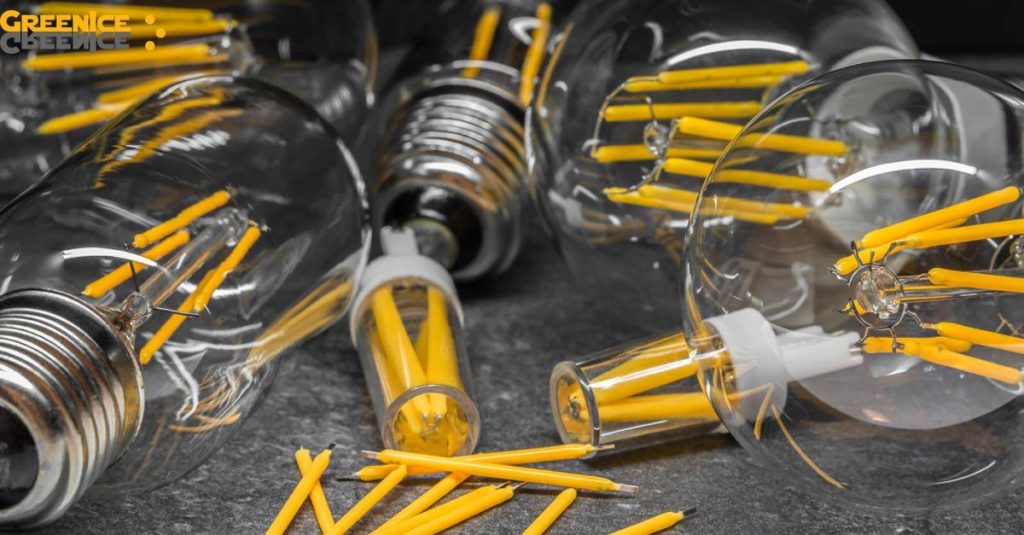 Do you know what the relationship between lumens and watts is?
But the power is not only the important thing, also the luminosity plays a role relevant with this value. This luminosity is measured in lumens and by ratio between lumens and watts we understand the relationship between the amount of light emitted with the amount of energy consumed.
These lumens tell us how much light the LED light offers. In fact, an LED is capable of generating between itself 60 and 90 lumens.
Another determining factor is the angle of light opening
Another determining factor, together with the two previous ones, is the light opening angle. From 40º to 120º the LED lights are ideal to adapt to any space and illuminate it correctly. At lower angle plus focal light, in greater angle, more dispersed and environmental.
Knowing all these parameters will help us to know how to select the best LED light for each space. Especially in the case where you are going to replace traditional lights and you want to get equal or better brightness, but with minimal energy expenditure.
If you plan to buy a home, where the LED lighting, take a look at Foroprovivienda
And if you want to know how the real estate market is going, do not miss our blog
Images and information courtesy of Greenice